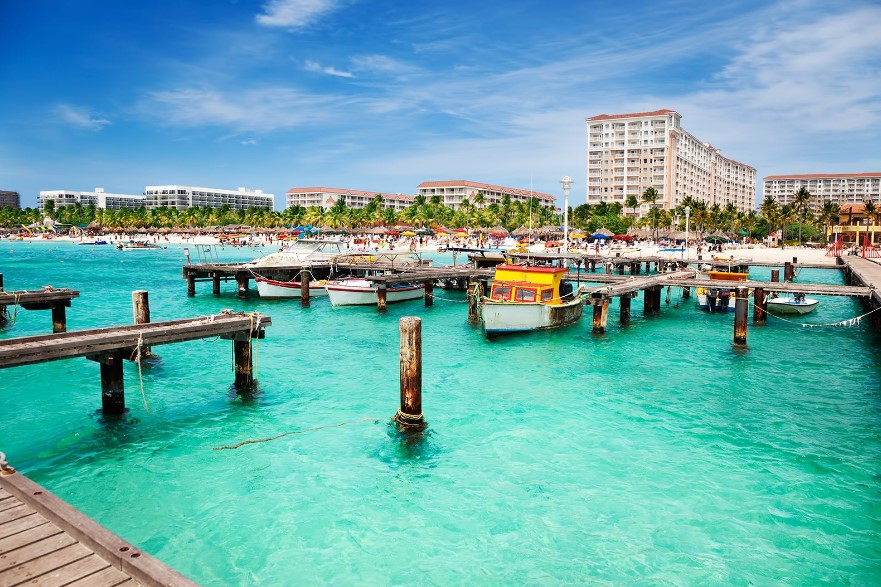 Aruba is a constituent country that makes up the Netherlands, and it is widely known for its crystal-clear waters and sandy beaches. Aruba is regarded as "One Happy Island" by most tourists, thanks to is numerous attraction sites
Aruba Island has exciting and fun options for small children and families. Below we discuss the best Local Deals in Aruba. 
Bushiri Karting 
Bushiri Karting Speedway is the best destination for speed lovers. This speedway is the only track in Aruba, and it offers visitors action-packed and fast racing with fast hairpin turns and speed-passing zones. 
Drive and arrive sessions last ten minutes, and over ten drivers can participate. 
Butterfly Farm 
The Butterfly Farm is one of the must-visit destinations while in Aruba. This farm gives visitors an unforgettable experience with thousands of butterflies. This location is ideal for all ages, as it provides an excellent educational experience. 
Off-Roading, ATV, and Jeep Trips 
Aruba has hundreds of off-roads that provide a massive opportunity for excitement and adventure. A Jeep tour should be on your bucket list during your vacation, and you can reach out to the various operators providing rental vehicles. 
These operators also have tour guides to take you through the scenic locations. Most off-road tours provide trips to Arikok National Park. More information is available at https://localdealsaruba.com/Deals/. 
Aruba Ostrich Farm 
The Aruba ostrich farm is one of the best places to visit in Aruba. This farm is home to over eighty ostriches, and travelers can feed and play with them. To get a full glimpse of this farm, travelers should consult the Aruba walking tours. 
This experience takes tourists through the various downtown sites and beaches while sharing stories regarding the island's history. Stops include museums., monuments, shopping, and even experiencing local cuisine. 
California Lighthouse 
The California Lighthouse is an excellent destination whereby travelers can see the island in 360-degree views. This Lighthouse was built in 1910 and is found in the island's northern part. California Lighthouse is an excellent stop when visiting Arikok Park or the coastline. 
Donkey Sanctuary 
The donkey sanctuary is in Bringamosa and has the best family-friendly activities on the island. This sanctuary has thousands of donkeys that attract many tourists annually. The sanctuary hosts guests worldwide, who are later given an all-inclusive tour by the guides. 
Fort Zoutman Museum 
Fort Zoutman allows tourists to visit the oldest building on the island, which was built in 1798. The Fort Zoutman Museum also gives travelers more information regarding the island's past and hosts a welcome party. 
Natural Bridges 
Aruba has a significant shore surface area that is home to numerous natural bridges. The most photographed natural bridge collapsed in 2005, but other stunning bridges are on the same island.
Final Thoughts
Aruba is a small but busy island with thousands of visitors annually. This island has numerous fun activities travelers can indulge in, and the above article has discussed the main ones. 
Aruba Island has beaches, parks, museums, and you can contact us for more information.
Related Posts