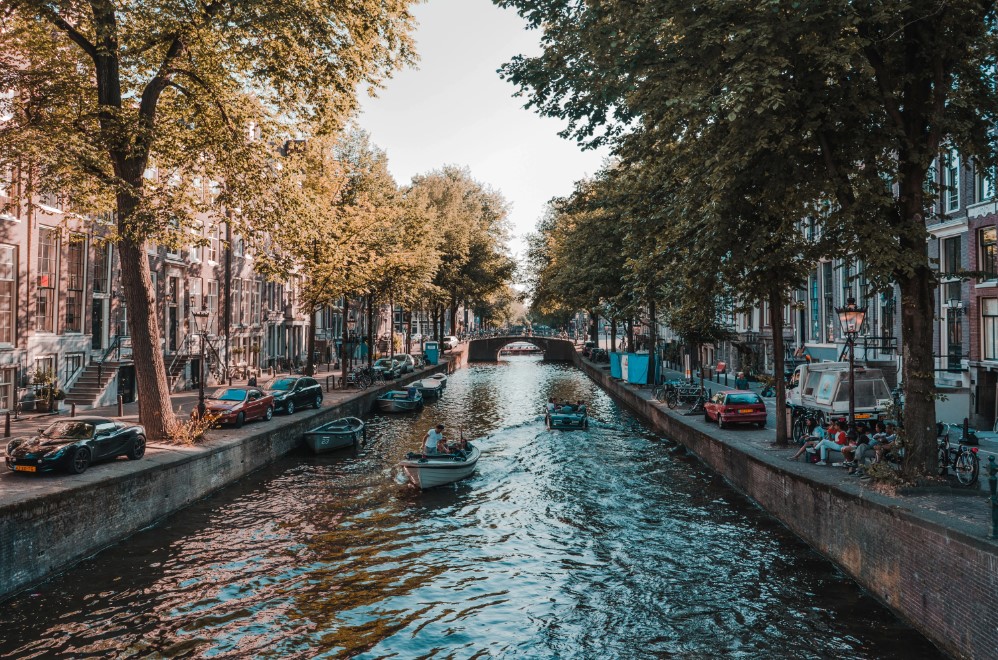 As a dynamic and vibrant city, Amsterdam has more to offer than art to its visitors. With its picturesque canals, historic architecture, and lively neighbourhoods, the Dutch capital is a treasure trove of unique experiences. Discover hidden treasures like Bansky in Amsterdam, showcasing street art from the renowned British artist, which adds an exciting new element to the city's appeal. Cultural enthusiasts can visit the Moco Museum in Amsterdam, which boasts a diverse contemporary and street art collection. Beyond the thriving art scene, Amsterdam entices visitors with its charming outdoor markets and vibrant nightlife. Architectural wonders, such as the Royal Palace and the Anne Frank House, serve as gateways into the city's rich history. Those seeking a peaceful retreat can find solace in the Vondelpark, while food lovers will delight in the array of traditional Dutch and international cuisine options.
What does Amsterdam have to offer?
Tourists seeking an authentic taste of the Netherlands will delight in local cuisine, sampling delectable treats such as poffertjes and raw herring sandwiches. The city's famous labyrinth of canals creates the perfect backdrop for leisurely cruises or picturesque walks, allowing visitors to take in the charming surroundings at their own pace. Floral markets, such as the Bloemenmarkt, cater to those eager to experience the Netherlands' iconic tulips and other vibrant blossoms. Historic sites like the Royal Palace on Dam Square provide fascinating insights into Amsterdam's storied past. Outdoor enthusiasts will appreciate the lush green spaces the city offers, including the expansive Vondelpark and the tranquil Amsterdam Forest. Whether enjoying a peaceful stroll along the canal or savouring traditional Dutch cuisine at a cosy café, Amsterdam captivates travellers with its warm atmosphere, picturesque scenery, and myriad offerings that cater to every type of adventurer.
Where to start
When planning a trip to Amsterdam, gathering helpful information from various sources is essential to ensure a memorable and hassle-free experience. A great starting point is the internet, which offers many resources catering to different aspects of Amsterdam travel. For insightful updates and official guidelines, consider visiting websites managed by Amsterdam's administration, such as I amsterdam or the Netherlands' official tourism site. To gain valuable insight into the experiences of fellow travellers, websites that feature user-generated reviews like TripAdvisor or Yelp can be extremely helpful. These platforms provide first-hand accounts and tips to maximise your visit. Additionally, check out the websites of individual attractions or venues you wish to visit for specific details regarding their schedules, entry fees, and any special requirements.
Related Posts