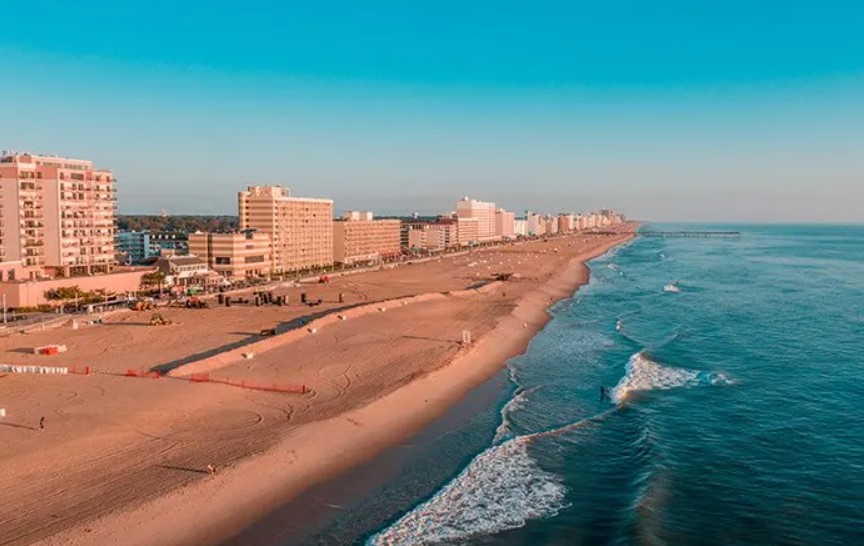 There is something for everyone in Virginia, including history fans and wildlife lovers. Virginia Beach, a well-known city of roughly half a million people, features a variety of beaches on the Atlantic coast. Virginia Beach apartments for rent can cost more than other areas in the state. However, because the real estate market is so broad, it is feasible to find a cheap place to live, particularly in more remote areas. Continue reading to learn about Virginia's top 5 summer destinations.
1. Alexandria
Alexandria, which sits in the shadow of Washington, D.C., was a favorite haunt of several founding fathers. The old cobblestone alleys beg you to simply go outside and appreciate the historic architecture throughout the summer, making it one of the greatest times to visit Alexandria. Visit Christ Church, where George Washington and his family used to worship. Stop into Gadsby's Tavern to see where Washington, Thomas Jefferson, James Madison, and other notable figures met to discuss the colonies' destiny. If you are staying in Alexandria for an extended period of over a month, you might want to consider shipping a car there. 
2. Staunton 
Choose a vacation rental in Staunton if you want to holiday in a smaller town with enough to do. Car enthusiasts flock to the Bruce A. Elder Antique and Classic Automobiles to see the numerous antique cars on display. The Museum of Frontier Culture offers a great family day excursion to explore working farms from the 17th to 19th century. Zynodoa is a fine dining establishment. This inviting restaurant serves Southern cuisine made with locally sourced ingredients. Nu-Beginning Farm: The Store has even more locally grown food.
3. Virginia Beach
Virginia Beach is a famous tourist destination in the state, which means there are plenty of vacation rentals to choose from. The miles of sandy beaches in this big coastal city are undoubtedly its most famous feature. Adults may unwind on the beach while their energetic youngsters build sandcastles and search for seashells. A 3-mile boardwalk is also available for walking or riding. If the heat becomes unbearable, cool down by swimming in the Atlantic Ocean. Want to sample some delectable foods while still enjoying the warm breeze? One Fish-Two Fish, for example, is one of the many outdoor restaurants in the neighborhood. This family-friendly restaurant has an outside patio with direct access to the water.
4. Richmond
"Give me Liberty or Give Me Death," says the narrator. These timeless words were said by Patrick Henry in Richmond's St. John's Church in 1775. Visitors can follow in the footsteps of George Washington and Thomas Jefferson by viewing the church today. Virginia's modern capital city is rich in art and music, in addition to its historic significance. If you'd rather spend a summer afternoon indoors, head over to the Virginia Museum of Fine Arts from your vacation rental. Masterpieces by Edgar Degas and Claude Monet can be seen here.
5. Williamsburg
A vacation property in Williamsburg is an excellent way to immerse yourself in one of the country's most historic towns. This hamlet is more than just a collection of historic structures; its residents dress in 18th-century colonial garb and participate in historical crafts. If you want your children to learn about history while they are on vacation, Williamsburg is the place to go. Ride roller coasters and water slides at these two fascinating sites to keep cool in the hot warmth.
Related Posts