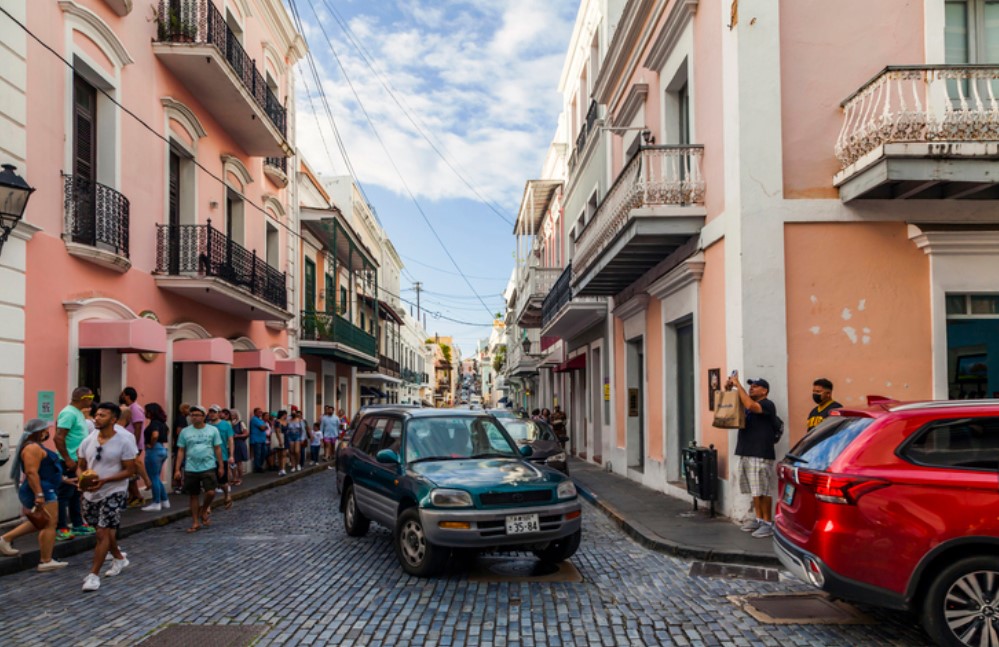 Puerto Rico is a captivating Caribbean Island with a diverse landscape that ranges from pristine beaches and lush rainforests to vibrant cities. When you visit this enchanting destination, you'll want to explore its beauty to the fullest. To do so, you'll need reliable transportation. In this blog post, we will explore various ways to get around Puerto Rico, including renting cars and shipping your own vehicle to this tropical paradise.
Renting a Car
Renting a car in Puerto Rico is a popular and convenient option for tourists. It offers the flexibility to explore the island at your own pace, and you can reach some of the most remote and scenic areas with ease.
Reserve in Advance. To ensure you get the type of vehicle you want, it's advisable to book your rental car in advance, especially during peak tourist seasons. Familiarize yourself with Puerto Rico's driving laws, including speed limits, road signs, and any specific regulations. The speed limit is usually 25-50 mph, but it can vary depending on the road and location.
While many car rental agencies accept your home country's driver's license, it's a good idea to obtain an International Driver's Permit (IDP) before your trip. This can come in handy if you encounter any language barriers with local law enforcement. Make sure to have the necessary insurance coverage. Check your personal auto insurance policy to see if it extends to rentals in Puerto Rico. If not, consider purchasing additional coverage through the rental agency.
GPS or smartphone navigation apps can be extremely helpful, especially if you plan to explore different parts of the island. Puerto Rico's roads can be challenging to navigate, so having reliable guidance is a good idea.
Public Transportation
Public transportation in Puerto Rico is a cost-effective way to get around, particularly in the metropolitan areas like San Juan. The Autoridad Metropolitana de Autobuses (AMA) operates public buses in San Juan and surrounding areas. Buses are an affordable way to travel within the city and offer routes to key tourist destinations.
Taxis are readily available in Puerto Rico, especially in tourist areas. Make sure to agree on the fare with the driver before starting your journey. To visit some of the nearby islands, you can use the ferry services. These include trips to Vieques, Culebra, and other smaller islands. The views from the ferry can be breathtaking.
Ride-Sharing Apps
Ride-sharing services like Uber and Lyft operate in Puerto Rico, mainly in the San Juan area. They provide a convenient and familiar mode of transportation for many travelers. Be sure to have the respective apps installed on your smartphone for easy access.
Bicycles and Scooters
For a more eco-friendly and leisurely way to explore certain areas, consider renting bicycles or electric scooters. These options are particularly popular in tourist-friendly places and can be a fun way to see the sights.
Shipping Your Own Vehicle
If you're considering an extended stay in Puerto Rico or plan to return to the island multiple times, you might explore the possibility of shipping your own vehicle. Shipping a vehicle to Puerto Rico involves some paperwork and logistics. You'll need to coordinate with a shipping company to transport your vehicle to the island. Be sure to research and choose a reputable shipping company that has experience with international shipping. Puerto Rico is a U.S. territory, so there are specific customs regulations you need to follow. Your vehicle may be subject to import duties and taxes. Be prepared to provide the necessary documentation, including your vehicle title, registration, and proof of insurance.
Ensure your vehicle is in good condition before shipping it. It will undergo an inspection upon arrival in Puerto Rico to ensure it meets safety and emissions standards. After your vehicle arrives, you'll need to register it locally with the Department of Transportation and Public Works (DTOP). This includes obtaining a local driver's license and license plates.
Verify your vehicle insurance coverage and make sure it complies with local requirements. You might need to purchase additional insurance specific to Puerto Rico. Puerto Rico has its own driving habits and conditions. Familiarize yourself with the local road rules and be prepared to adapt to a different driving culture.
Final word
Puerto Rico offers a diverse range of transportation options for travelers. Whether you choose to rent a car, use public transportation, or even ship your own vehicle, your choice should align with your travel preferences and the duration of your stay. Each method has its advantages and considerations, so do your research and plan accordingly to make the most of your visit to this captivating Caribbean Island. Whatever means of transportation you select, Puerto Rico's stunning scenery, rich culture, and warm hospitality await you.
Related Posts